Propellant Media is an Atlanta-based modern digital agency centered on providing cutting digital solutions to your business including Geofencing Marketing, OTT/Connected TV advertising, pay per click management, SEO, local search, paid social media, data analytics and reporting. Our ability to provide small to midsize companies access to solutions that usually would only be available to big corporations is what we pride ourselves on. We are very excited to share that Propellant Media has been recognized as a top provider of SEO services in Atlanta by Clutch.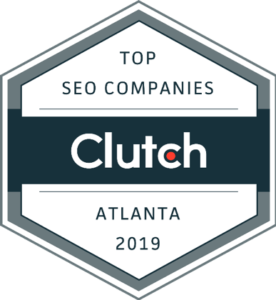 Clutch is B2B ratings and review agency that helps you connect with the right business partners to help you solve your next challenge. They use a holistic review process that includes past and present client feedback, market presence, work expertise and return on investment to get you reliable data to be well informed when you make your choice. Through their independent evaluation, Clutch awarded Propellant Media an overall rating of 4.9/5.
A look at a review of Propellant Media on Clutch:
Ranked High Amongst SEO Services in Atlanta by Clutch!Atlanta is our home and our business started as a means to bring our services to this city. It is therefore with pride that we share that The Manifest, an affiliate of Clutch, has recognized us amongst the leading SEO agencies in the city. The Manifest is a business news and how-to website that features business reviews and provides actionable industry insights and expert opinions to help you grow your business.
Clutch's recognition is important to us because it is useful for you. We want our customers to have the right data and reliable information before they make a decision about who to hire to address their needs. Check out Visual Objects, Clutch's new affiliate website, featuring top advertising agencies alongside their creative portfolios to help you visualize products and services provided.
A big thank you again to all of our clients and to Clutch, and we can't wait to see what success lies ahead for us this year!