Thank You For Reaching Out To Our Team
See The Thank You Video
Educational Marketing Material Built For Brands & Marketing Agencies
Whether it's our white label partner academy that contains some free content, to our marketing ebooks and webinars in niche specific industries and service solutions, we got you covered.
Book A Geofencing Marketing Demo With Our Team
In the marketing discovery calls, we discuss how geofencing can work for you, CPM & Pricing for geofencing marketing, The process of geofencing, how we partner with agencies as well as direct brands.
PLEASE NOTE: If you would like to book a meeting with our team, our monthly media spend minimums are

$1,000 – $2,500/month/advertiser

for white label partners and direct brands.  
Some Of Our Marketing Ebooks
You probably have more than enough content to review.  But here are some of our free ebooks that you can peruse as your schedule permits.
We do everything from geofencing marketing and ott advertising, to google ads and facebook ads, including omnichannel advertising.  We can even geofence locations via our programmatic ad exchanges, and push that audience to Facebook/Instagram.
Our Educational Webinars
We have a whole host of webinars we've done throughout the years that are product specific, industry specific and also ones geared solely to digital ad agencies.  Feel free to peruse what is of interest to you below.
White Label Marketing Capabilities
With over 500+ agencies and marketing professionals, we know how to bring omnichannel solutions to agencies.  It's marketing malpractice to put all your eggs in one digital marketing basket.  And with our experience running media and viewing attribution across multiple channels, we get to see specific channels we didn't expect to work that do end up working for agencies and brands.
Here are some of the top Digital Channels For Omni Channel Advertising we can implement for enterprises:
Full Programmatic Course To Support All Our White Label Partners/Direct Brands
We understand it's important to not simply create a partnership with our clients, but to provide both education and support in all efforts centered around business development and campaign execution.  As a result, we have created our white label partner Propellant Media Academy Series, at no charges to any white label partners who work with Propellant Media.  Sample Modules include:
How To Leverage

OTT & CTV Advertising

Advanced Strategies for 10 Industries We Operate In

What Is Conversion Zone Tracking

How To Measure Lift In Foot Traffic

How To Determine Programmatic & Geofencing Budgets

How To Win More Business With Geofencing
<————-Here is one of our sample modules for you to view 
You Busy? Watch Our Recorded Geo fencing Marketing Webinar. Here is What You'll Learn:
How White Label Marketing Agencies Can Win More Business

What Is Geo fencing Marketing

Dispel Many Geofencing Myths

Realtime Geofencing Case Study

Strategy & Use Cases With Geo fencing

How To Measure Foot Traffic W/ Geofencing

How we geofence locations and can then serve those ads on Facebook & Instagram

Keys to developing proper Geofencing and Programmatic Display Advertising Strategy
Our Sample Analytics & Reporting Capabilities
Here is some more text about what will be the white label partner academy section, inserted to test anchor links.
Don't wait a full month before you receive robust reporting.  Get it 24/7.  Tracking online conversions (form submissions and sales) is one thing. But measuring offline conversions is something that couldn't be done before until now. We are able to track conversions both online, as well as offline conversions (i.e. those who came back to your restaurant, retail store, desired location).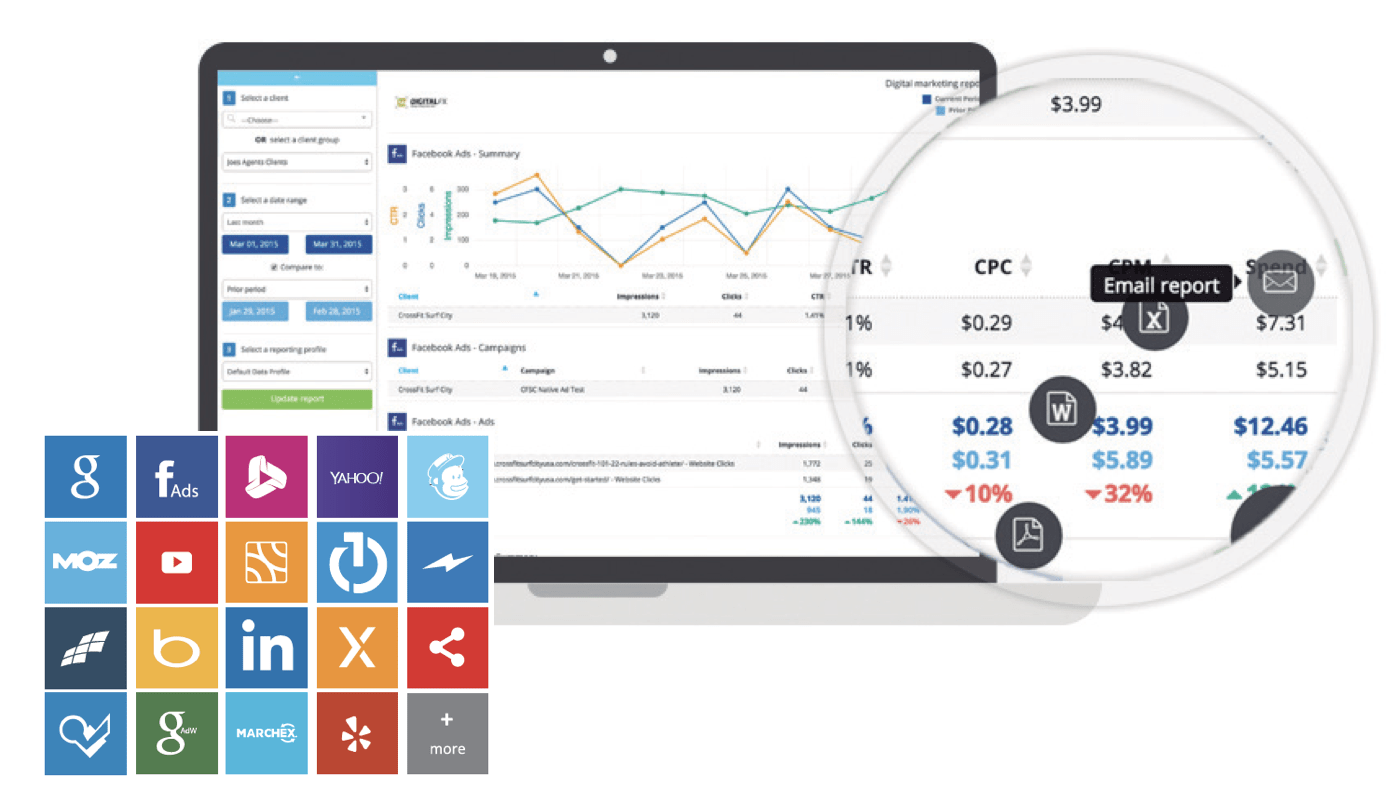 PLEASE NOTE: If you would like to book a meeting with our team, our monthly media spend minimums are

$1,000 – $2,500/month/advertiser

for white label partners and direct brands.