Your day-to-day business responsibilities can keep you from finding new ways to reach your target audience. Luckily, you don't have to worry about getting your name out there alone. If you work with a white label company, you can partner with an agency that can create advertising campaigns across multiple platforms.
This way, you can focus solely on your business without worrying about how to expand your clientele. According to Forbes, teaming up with a white label company reaps many benefits. As such, it can be affordable and give you access to expertise or tools your company may not have while allowing you to do marketing based on your preferences.
With thousands of white label companies out there, finding the perfect match for your company may be difficult. Below comprises a list of 12 white label companies to reach out to as soon as possible.
Based in Atlanta, Georgia, Propellant Media is a digital marketing company that helps clients boost customer engagement and maximize sales with the latest technological solutions. In doing so, we provide companies with the following services:
Propellant Media has the skills you're looking for in a white label marketing company. Our experts have the competitive advantage of knowing what other firms aren't doing to get you the most out of the contract. Working with thousands of clients across various industries produces unparalleled knowledge we use to propel our white label partners.
In a nutshell, Propellant Media is delighted to assist your brand with our cutting-edge white label partner technology. We provide turnkey digital marketing solutions to any business, big or small, to maximize your investment. In addition, you and your client can strengthen your relationship by offloading all of the intensive data reporting and analysis to us. What agency wouldn't want that?
Now that we've gotten the rightfully justified self-promo out of the way, let's look at some other amazing white label marketing companies….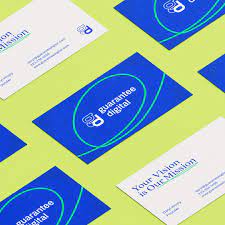 Moving on to the next agency, this white label digital company wants to help you succeed. Guarantee Digital has assisted clients with lead generation, brand awareness, SEO, web design, content services, video marketing and production, geofencing, and search engine marketing for ten years. As an extension of your team, Guarantee Digital manages customer service and fulfillment so that agency owners may concentrate on sales and strategy. With the support of their white-label partner program, you can align your spending with your revenue and cut out labor and overhead costs that reduce your earnings.
In addition, the company is a Google Partner. The on-call sales specialists give 30-minute consultations in which you can learn more about each other. Then, they may write a sales proposal if you decide you're a good fit.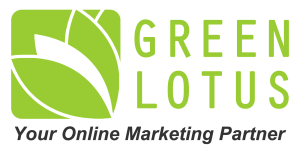 Based in Ontario, Canada, Green Lotus Marketing uses a full-concierge service approach for its customers and offers them more than 30 white label tools for:
Strategic planning
Google Ads and pay-per-click management
Ads management
Geofencing advertising
Detailed reporting of client success
Programmatic display
SEO
Green Lotus Marketing, based in Canada, has serviced over 200 white label partners in the United States and Canada.
Analysis: This company has some intriguing products. For starters, they provide their clientele with competitive rates. White label partners can select different subscriptions based on their needs, allowing them to have everything they want and nothing they don't. All programs, regardless of price, include an account manager, sales and product team training, white label selling materials, and no hidden setup fees. That's a great bargain, but keep in mind that your company will still need to manage its sales correctly.
Veza Digital is a design and media agency that assists white label companies worldwide. When you first meet with one of its representatives, they can listen to your story, analyze your goals, and see how you can market your brand in the best way. As a result, Veza Digital even has a 98% success rate.

They provide their clients with services like white label SEO, web development and design, growth marketing, lead generation, and content marketing. Furthermore, you can choose the level of involvement from Veza Digital for the size of your agency. For example, they have a Start-Up level, which includes access to SOPs, deadline proposals, and an agency growth kit. While the Enterprise level gives you access to 24/5 priority support, a full marketing team is at your disposal.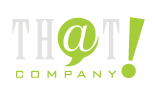 That! Company, at its core, is an Internet marketing company that provides a full range of marketing and white label services to fulfill the demands of your agency and your clients. They combine analytics and internet marketing efforts to create a unified, successful, measurable strategy. It works to amplify its clients' profits, save them time, and push them to enter new markets.
Their white label services include SEO, PPC, social media and reputation management. Its drive for clients has proven successful, as it has received an ADDY award, the Communitas Award, and recognition from the Florida Public Relations Association.
Thrive Agency has been helping its clients from various industries in multiple countries with digital marketing since 2005. This award-winning agency offers a plethora of white label services, such as:
On-page optimization
Link audit and building
SEO, including local SEO
PPC
Social media and email marketing
Video production
Custom reporting

With 16 years in the business, Thrive has a reputation for being reliable and efficient. On top of receiving awards from Clutch and making the Inc. 5000 List for six consecutive years, it is a Google Premier Partner at the highest level. The company has a 5-star rating on websites like Google Reviews and UpCity. They have watched the industry grow over the years and have optimized their platforms along with it. Thrive also has the option to work alongside them as a "Strategic Partner." This can complement the system you already have in place instead of starting from scratch with your clients. Get your free proposal today by visiting their website.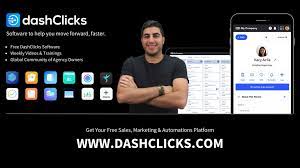 Recognized by Business Insider, Pubcon, SMX, and Forbes, DashClicks is a digital white label marketing company that helps you expand your and your client's businesses with their expert tools. DashClicks walks the walk and talks the talk. With over 100,000 customers in over 90 countries, the company has been operating for over a decade, providing white label partner software to agencies and enterprises globally.
If you decide to work with DashClick, they can offer streamlined services such as:
Unlimited Sub-Accounts + Reporting (Free of charge)
24/7 Analytical Reporting
White Labeled Email Delivery
White Label Backlink Reseller System
SEO management
Facebook + Google Ads management
Selecting these available services will ensure your business is on the right track to lead generation and higher sales.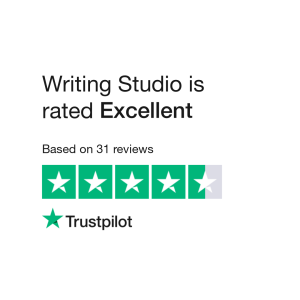 Writing Studio comprises a team of more than 80 subject matter expert writers and 15 editors to ensure you put out the highest quality content for your clients. This company serves over 50 industries and provides writing services across various content types. These include blog posts, eBooks, SEO, product descriptions, scripts, white papers, press releases, and technical writing.
While this isn't a digital marketing company with white label services, the Writing Studio can help your agency work on content creation in the background without taking the credit when you publish it. Their team of experts can help you grow your online presence:
Expert content creators
Consistent turnaround times
Edited and proofread content
CMS-formatted content
SEO optimized content
Dedicated content manager
Starting at $350 per client, Scroll offers various white label services like SEO, PPC, and web design. Their goal is to cut out the riff-raff middleman so that you and your clients are dealing with "real people."
This company is results-driven and has its clients' best interests in mind. As such, it gives you clear and transparent reporting, works to save you money, and wants to be your go-to for all things marketing.
You can set up a discovery call with a team member to review what you're looking for regarding white label services and see if you're a good fit. If so, the company may send you audits and quotes. Then, should you accept, they can collect further necessary information so that you can go live.
Conduit Digital's white label marketing team works to produce world-class marketing campaigns across the U.S. If you're looking to engage in SEO, display advertising, over-the-top (OTT) TV, paid social, YouTube advertising, paid search, and social content, check out their industry-leading offerings. They pride themselves on "proactive account communication" around the clock via Slack. Because of their Communication Team's rapid, succinct, and effective communication, you'll be able to keep ahead of any digital marketing curve balls that may come your way with complete confidence.
After the $845/month setup fee, your rate is determined by total account spend! Instead of charging per platform your company is using, they're saving you big bucks by pricing by volume. Your clients' budgets are flexible since each account is priced according to volume, enabling our team to allocate campaign funds to the platforms producing the best results.
For nearly 20 years, Agency Platform has been dedicated to helping online marketing companies thrive. One way it does this is by offering white label services, which include local and national SEO, PPC management, and web design. This top-notch white label software has helped get Agency Platform's clients to the first page on Google.

Agency Platform encourages potential white label partner agencies to work with them by showcasing affordability in their online marketing plans. They offer regular sales on their Bronze, Silver, Gold, and Platinum plans to provide you and your customers flexibility.

Featured on ABC, CBS, Fox, and NBC, Quantum Agency has proclaimed itself the "Agency for Agencies." They only want to work with agencies who are serious about white label marketing solutions to provide a unique amount of con Their white label software will assist you in scaling your agency and establishing your brand as the best digital marketing firm in your niche. The tools they offer include:
Reporting Automation
Enterprise Analytics
Feedback Management
Reputation Management
Social Media Hub
PR & Link Building
Quantum Agency really works for the benefit of its clients.  The various digital marketing solutions listed above can cost anywhere between $375 and $1,275 monthly. Pick and choose what you and your clients are looking for to get started.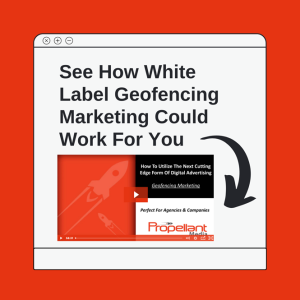 Choose The Best White Label Company For You!
In conclusion, white label marketing offers businesses a powerful solution to expand their service offerings and increase revenue streams without the burden of creating new products or services from scratch. It allows businesses to leverage the expertise and resources of established partners to develop high-quality, branded solutions that meet the needs of their clients.
By partnering with a white label services provider, businesses can quickly scale their offerings, provide their clients more value, and ultimately grow their business. With the rise of digital marketing and the need for businesses to stay competitive, white label marketing has become essential for any company looking to expand its reach and diversify its revenue streams.
Call The Experts Today For Help With Your Marketing Needs

Propellant Media, a digital advertising technology company, helps clients with their geofencing marketing and over-the-top (OTT) device advertising needs. We offer digital analysis, campaign building, creative ad design, analytics and reporting, and optimization, for various industries, from health care, real estate, retail, and other industries. To learn +1 (877) 776-7358 or book a demo session.