Outline: How Multi-Location Businesses Can Benefit From Effective Geo-Fencing Strategies.
Company: Propellant Media
Industry: Auto Detailing Industry
Author: Propellant Media Contributor
Publish Date: December 1st, 2021
Introduction
Over the past several years, stakeholders in various industries have considered the appeal of subscription-based or monthly recurring revenue (MRR) models. Car washes are a prime example. With sophisticated technology such as RFID tags on car windshields, operators and customers see the value and accessibility of monthly plans. While many car wash brands look to establish market share in growing categories, others are looking to employ new digital marketing tactics to drive up interest and engagement in their local markets and steal business directly from competitors.
Propellant Media has been at the forefront, helping these car wash and multi-location brands strategize and execute omnichannel marketing strategies to capitalize on this growing trend.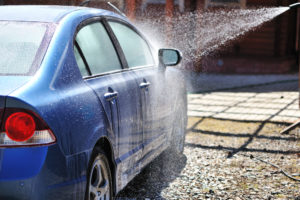 The Client's Mission
One of our car wash clients previously chose to oversee their SEO and social media (Facebook/Instagram) marketing in-house and initiated non-digital marketing plans like hosting local fundraisers, local sponsorships, and promotional swag giveaways. Propellant Media came in to help drive awareness and sales in other channels and tactics – Google AdWords and Programmatic (geofencing, search retargeting, and site retargeting) to help leverage their brand to new audiences.
Challenge and Opportunity?
When planning an omnichannel marketing approach, keeping branding and messaging consistent across all platforms and channels is essential. Additionally, it is imperative to keep promotions fresh and topical in these highly competitive markets. Keeping this in mind, Propellant Media developed the client's creative, which spoke to the available discounts and free offers when entering new geography.
Additionally, we were able to design innovative creative offers and themes according to seasonality (pollen or bug season), or what demographics we intended to target (direct competitors, customers, etc.). The consistent updating of creative keeps consumer ad fatigue at a minimum and the click-thru rates high, as demonstrated in the next section.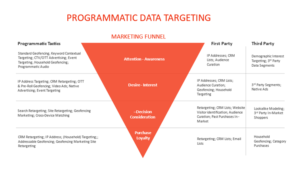 How Propellant Media Responded 
Propellant Media was able to offer several strategies to increase engagement at our client's car wash locations.
Firstly, we began with utilizing Google AdWords campaigns. Google AdWords should be a cornerstone of your digital marketing campaigns. With the go-to search engine for people demonstrating high intent, a robust pay-per-click AdWords campaign is imperative to gaining market share from people who are considered most in-market at the very bottom of the marketing funnel. In this instance, Propellant Media was able to identify hundreds of keywords searched by potential customers looking for car washes or even specifically for monthly unlimited car wash plans locally near where they live and work. Then, for each client store, we would drive stemming from these keywords with a radius of three to seven miles, depending on the size of each respective market.
Secondly, the client, with help from Propellant Media, developed parameters and targets for the geofencing campaign. Two of the most crucial factors in determining the success of geofencing campaigns, other than the offer/creative, are audience intent and proximity to your brick-and-mortar location(s). For the primary area of interest in geofence targeting, the client decided to focus on their direct competitors. The most tried and true strategy in geofencing is targeting people who show up at your direct competitors, also known as geo-conquesting. In this campaign, we identified the big established players in new markets that the client was looking to enter and run promotions just to that audience. For example, we advertised promotions for free car washes until the grand opening and the regular subscription plan after the grand opening, playing on the client's known advantages over their competition.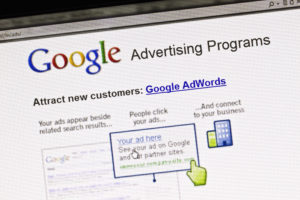 Another effective geofencing strategy Propellant Media suggests is to target audiences nearby your brick-and-mortar location(s). With this campaign, we stayed in front of audiences who frequent nearby grocery stores, strip malls, restaurants, and big-box stores in suburban and urban areas that most people would need to drive to. By geo-targeting areas with geofencing technology that allows you to build polygons that can be the smallest and most precise of any platform available, we were able to remind potential new customers of the convenience of the nearby car wash. Furthermore, it increased the customers' potential to learn that the car wash is a standard easy-to-get-to stop in their weekly or bi-weekly shopping, dining, and errand-running routine.
Finally, we proposed a comprehensive approach to blend programmatic tactics across marketing channels. The "cherry on top" to the complete strategy was site retargeting. The lowest funnel programmatic tactic is site retargeting, also known as remarketing. This allows you to stay in front of returning customers and potential customers who come to your website by following them around the web as they browse. These people tend to be most interested in a service and are further along in the customer journey. For this campaign, we placed a pixel on the client's site so that we were able to serve ads to all visitors of the site after they left the area. Over a 30-day period, our team was able to identify several hundred keywords that people search for on secondary search engines. Here are our findings:
The campaign indicates that those potential customers may buy in-market for a carwash and can be served programmatic banner ads after an offer was designated to them. Depending on the market size of each store, we would put a radius of between three to seven miles around each store so that we were not wasting impressions served outside of service areas.
The Results
After Propellant Media helped the client visualize and execute their versatile strategies, the positive data started coming back. Here are the six-month results of our client trusting us to fulfill their vision:
Subsequently designing and enacting the new Google AdWords campaign, Propellant Media could actualize the client's increased exposure. In six months, we were able to get in front of 200k+ search queries, driving 33,000 clicks to the client website, with an average cost per click of 91 cents. Check out the graphic below to see the data displayed.

Under our revised Geofencing marketing strategy, this multi-location car was able to successfully target its competitors, potential customers, and nearby locations. In six months, we achieved 361 total walk-ins from people originating at competitor locations, in addition to 1300+ clicks for a .14% click-thru rate for the competitor campaign. Furthermore, Propellant Media was able to drive approximately 3 walk-ins per day to per store location and a click-thru rate of .14% to target audiences nearby the client's brick-and-mortar location(s).
Finally, utilizing Site Retargeting sealed the deal! In six months, Propellant Media was able to achieve a .17% click-thru rate or about 80 clicks per month for each store. After we placed a pixel on the client's site so that we were able to serve ads to all visitors of the site once they left the area, that data also came back in our favor with a .20% click-thru-rate, ensuring that we stay in front of their highest-intent audience.

Call-to-Action
Long story short, the customer journey does not happen in a vacuum. Therefore, it is not appropriate to invest in just one marketing platform for a digital strategy but to take an omnichannel (multi-platform) approach. In part because of the successes with this car wash brand and the ability to forecast future results per ad spend based on over 18 months history in a few dozen markets, the client is set to double their number of locations in the first six months 2022.