The 2020 race is just beginning to take shape, and you better believe political consulting firms are already hard at work. The public often overlooks the influence of political consultants in the success of a campaign. Political consultants and consulting firms play a key role in conveying a candidate's message to the public.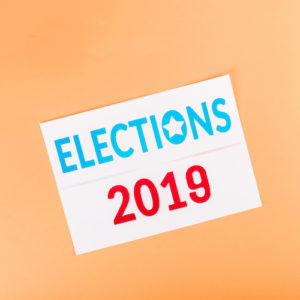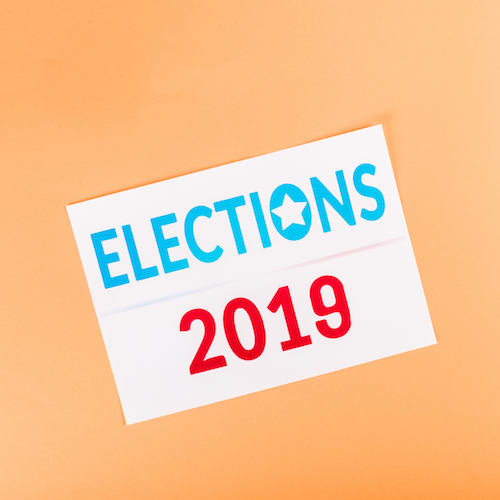 When it comes to picking the right consulting firm for a political campaign, you want the best. But, how do you choose? It helps to know which firms currently hold the highest regard.
Learn about the best political consulting firms on both sides of the aisle. Find out why the best firms stand out from the rest. And, find out how to pick between political firms to hire the best one for your campaign.
Scroll down to view the top political consulting and marketing firms
What Makes for the Best Political Consulting Firms?
Political consulting firms come in all shapes and affiliations. Putting your campaign in the hands of a consultant with questionable affiliations places your candidacy at risk. The best political consulting firms are certified members of the American Association of Political Consultants (AAPC).
Members of the AAPC adhere to a code of ethics which maintain specific standards of practice. The first and most important standard is refraining from corrupt political practices that degrade the integrity of the AAPC.
A political consultant acts as a confidant during their engagement within a political campaign. Like an attorney, AAPC consultants are forbidden from divulging any clients confidential or sensitive information.
A political consulting firm should adhere by professional standards to ensure ethical and lawful practices, during and after the campaign. Do not make the mistake of being swayed by a silver tongue. The best consulting firms show proven results and are upfront with process details.
How to Choose the Right Firm
Political consulting firms meet a wide range of specializations within the political realm. On one hand, they act as a marketing and public relations company. On the other, they are the research, polling, and fundraising team for your campaign.
The repercussion of choosing the wrong political consulting firm is losing your election. If a firm guarantees a win, run–don't walk. There is no such thing as a guaranteed win.
What you want, when vetting a consulting firm is a strategic conversation that takes into account the voice of your campaign. The right firm is one that structures a strategy around campaigns strengths and assets.
Every firm is made up of consultants. When you hire a firm, you are assigned a consultant to work on your account. When it comes to political campaigns, make sure you get the chance to meet the consultant who you are assigned before hiring the firm.
The best political consultants and firms start from scratch for every new campaign. Politics is a little like art in that no success can be exactly repeated. If a firm tries to sway you with a strategy that worked for them in the past, they are not the best.
One of the most important indicators of the right political consultant for your campaign is one that offers some pushback. Beware of the Yes-men consultants that smile through their teeth too much. Integrity means having opinions, standing up for them, and knowing when to back down.
Be sure to ask a firm what obstacles you can plan to encounter and how they plan to surmount them. Winning is never easy and the best firms know what to expect, given the current political climate.
Best Democrat (D) Political Consulting Firms
The number of political consultants in the United States is baffling, but a few stand out from the rest. Nonpartisan consulting firms of quality are few and far between. The best firms, often specialize in, either Democratic or Republican political campaigns.
Here are the best democratic political consulting firms with a track record of success:
Propellant Media is a digital advertising centered on geofencing marketing and addressable geofencing.  They have deployed cutting edge marketing solutions for candidates running for office including Randall Woodfin who won his mayoral seat in Birmingham Alabama and Keisha Lance Bottoms who won her seat in Atlanta, GA.
Some of their prominent strategies include taking CRM lists and high propensity voters into a digital targeting pool to reach on Facebook, IG, Google, and 100,000's of mobile apps and websites.  Their other core service includes helping candidates utilize OTT and Connected TV Advertising streaming solutions, which makes for a great and less expensive complement to TV Advertising.
For additional visit www.propellant.media/politics-advocacy
Precision Strategies | Washington D.C. and New York
Precision Strategies is one of the most successful political consulting firms for federal democratic campaigns. Precision Strategies is the firm behind the campaign success of former President Barack Obama, as well as Canadian Prime Minister Justin Trudeau.
Jen O'Malley Dillon, Stephanie Cutter, and Teddy Goff are the founders and leaders of the Precision Strategies team. In the 2016 United States Presidential elections, Jen O'Malley Dillon served as Hillary Clintons' campaign manager. Clinton chose Dillon based on her success as Deputy Campaign Manager on President Obama's re-election campaign.
The firm provides essential campaign services, including communications, digital, data analytics, advertising, and voter mobilization. In 2016, Precision Strategies received the prestigious Holmes Report's Digital PR Agency of the Year Award.
The award was for the firms' prior work on the Coalition of Public Safety for the John. F Kennedy Library, and the Liberty Party of Canada (LPC). The firm successfully mounted a grassroots, digital data-driven campaign that put Justin Trudeau in office as Prime Minister.
The LPC campaign exemplifies Precision Strategies expertise in, both online, and offline voter mobilization. Precision Strategies helped to create the largest voter turnout in Canada's electoral history, with over 40 percent in favor of Trudeau.
Precision Strategies has offices in Washington D.C. and New York City. Key factors in the firm's success include digital outreach, and targeting an educated voter demographic. It is the best democratic political consulting firm for strategic campaign planning, marketing, and data-driven analysis.
Global Strategy Group | NYC, D.C., Chicago, Denver, Seattle, and Hertford
With six offices across the United States, Global Strategy Group (GSG) is a powerful and effective consulting firm. It works with politicians and political campaigns, non-governmental organizations (NGOs), Fortune 100 companies, and nonprofit groups.
The firm holds the Holmes Report PR Agency of the Year Award for 2014, as well as the Democratic Pollster of the Year Award.
More of the firms' awards include Best Opposition Research and Best Online Advertising. The firm's Senior Associate of Public Affairs, Anthony Chiarito also serves as Director of Communications for New York City Council District 38. Prior to Global Strategy Group, Chiarito worked for a short time with Kroll in D.C. as a Global Compliance Researcher.
Erin Billings is the Senior Vice President of GSG and has a history of success in communications. Before GSG, Billings worked as a political reporter in Washington D.C., giving the firm great expertise in federal policy and strategy.
For the 2016 presidential season, the ACLU hired GSG to help raise public awareness around the issue of government surveillance. Upon the induction of a new president, the Patriot Act would be up for reauthorization.
The ACLU mounted a media campaign against massive data-collection on US citizens to gain support from the electorate and establish it as a talking point in the upcoming elections.
With the help of GSG, the ACLU was successful in passing a bill to limit the government's data collection techniques. GSG provided the means and outreach showing public sentiment against the patriot act, by a ratio of two to one.
GMMB | Washington D.C. and Seattle
GMMB specializes in creating an impact that is impossible to ignore. The firm holds one of the highest regards in Washington for successful work with activist groups, politicians, corporations, and nonprofits. GMMB stands out for its expertise in building grassroots movements.
GMMB provides the knowledge and network to build coalitions, develop influential partnerships, make contact with policymakers, and engage donors. One of the firms' areas of success is advertisements for projects, causes, and political campaigns. It holds 10 AAPC awards from the 2017 conference from work spanning digital and broadcast media.
The Politics Company Inc | Washington DC
The Politics Company Inc is located in Washington DC. The firm specializes in political fundraising, consultation, and strategizing for Democratic candidates. The firm has a proven track record of success with PAC fundraising, voter modeling, and target analysis.
Campaign and Elections magazine awarded CEO of The Politics Company Inc, Ken Christensen the title of this year's Mover and Shaker in American Politics.
McGruder Harris | Washington DC
McGruder Harris is a full-service political firm in Washington DC that works on Democratic campaigns for office. The firm offers a turn-key campaign managing service, specializing in communication strategy, data analysis, digital marketing, advertising, and coalition building.
Bouchard Gold Communications | Alexandria, VA
Located in Alexandria, Virginia, Bouchard Gold Communications is one of the best political persuasion mail services for Democratic campaigns. The firm has won awards for its commitment to customers, design expertise, and strategy.
Best Republican (R) Political Consulting Firm
On the right side of the aisle, Republican campaigns are best run by Republican political consulting firms. Some Republican firms work across many industries, while others focus solely on political campaigns. This is the best Republican consulting firm:
BrabenderCox | Washington D.C., Pittsburgh, and Harrisburg, PA
With offices in Washington D.C. and Pennsylvania, BrabenderCox works with clients from a wide range of industries and disciplines. Some of the firms notable past-clients include Mike Pence, Evan Bayh, Todd Young, and Rick Santorum. BrabenderCox is named for the firm's Founder, John Brabender.
The firm's political consultation services are limited to adversarial marketing, political ads, and public affairs. It focuses more on offensive attacks and damage control, rather than SEO targeting to mobilize voters. Rick Santorum dubbed Brabender his 'guru', before losing the 2012 Republican nomination for the General Election.
Its many successes include past Presidents, Fortune 500 companies, Casinos, and healthcare providers. Over the years, the firm has accrued many awards for digital, broadcast and print advertising campaigns.
Capitol City Research | Jefferson City, MS
Capitol City Research is a firm based in Jefferson City, Missouri providing opposition research to Republican political candidates. The firms' tagline is "Uncover the truth, no matter how ugly!". The firm has over 20 years of experience in assisting Republican campaigns with research into democratic opponents.
First Stone Management, LLC. | Miami, FL
First Stome Management, LLC is based in Miami, Florida and focuses on Republican campaigns. The firm's main clientele are candidates running in Hispanic communities, where cultural literacy is most important. It specializes in Spanish messaging and community engagement for Spanish speaking voters.
Neva Hill & Company | Oklahoma City, OK
Neva Hill & Company in Oklahoma City, Oklahoma provides Republican political consultation, strategizing, and direct mail services. The firm has a record of working on local, county, municipal, and federal campaigns, as well as statewide ballot initiatives.
Final Thoughts
Today, the aisle is more separated than ever before, and the partisanship demonstrated in the highest offices of the federal government lead the way for a divided public. Choose the political firm that is like-minded in values, but not afraid to disagree.
The best political consulting firm is the one that wants your campaign to be successful.
If you like this article on political consulting firms share it on social media. And check out the blog for more resources on political and governmental advertising. Thanks for reading!