A great way to market your business is to have hyperlocal ads appearing in social media. We take a look at how to use geofencing ads in all the major social media channels.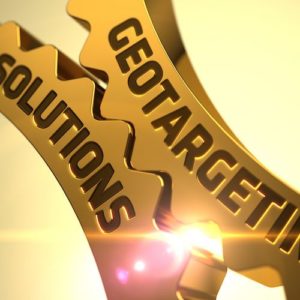 Ever heard of geofencing? If not, you should get familiar with it.
Geofencing is now one of the most important methods for businesses to run ads across different platforms. People can get it set up to link to different local businesses, their competitors, and even on social media profiles.  We can literally geofence via our programmatic platforms, take that same audience and push them over into Facebook and Instagram advertising channels.
Who does it target? In today's day and age, this refers mostly to people online on their mobile phones. Keep in mind that 77% of the population own smartphones and they are compatible to target with geofencing ads.
Now sure how can you put these ads to good use and improve traffic to your social media account?
Today, we will discuss how you can use these ads in all major social media platforms:
What is Facebook Instagram Geofencing?
First of all, let's get you familiar with what geofencing is. Geofencing facebook advertising is the use of GPS to make a digital boundary around an area that can enable software to send a signal to any mobile device that enters or leaves the marked area.
The signals can do a variety of things such as tracking a device in the area or even switch off the device.
As a marketing tool, these boundaries can send different kinds of signals to devices. They can get programmed by people to be push notifications or a simple pop up advertisement. These advertisements more often than not result to the potential customer visiting the business that sent out the signal.
Now that you know what geofencing is and the potential it holds, let's talk about what social media platforms allow you to use geo fence advertising.
Facebook Geofencing
Facebook has around 2.2 billion accounts. On average, there are 1.4 billion people logging in and using it daily for at least 1 or 2 hours, making it the biggest social media platform today.
Setting up a geofence on Facebook is simple. The platforms allow you to customize specific settings to target a specific audience.
You can specify what the target age bracket will be for your audience and the target gender of your advertisements.
When selecting a location, the sites will show you a map of your general locale. You can select a specific area and the site will set up a geofence as big as 1-mile in diameter. However, Facebook only allows you to mark areas in a circular manner. However, there is a location exclusion feature that lets you trim down the 1-mile area. This means that you can focus your ads in a smaller area.
You can also save a customized audience template for future use with different advertisements.
Instagram Geofencing
Being the second most used social media platform, Instagram has over 1 billion active users per month. Geofencing in Instagram is very similar to Facebook, they have the same template, making it easy to understand for Facebook users.
Instagram, however, boasts a polygon selection area. This means that you can draw a more precise area where you want your signal to get sent. And like Facebook, Instagram also has an option to exclude certain locations from your geofencing coverage.
Instagram also has some additional features such as live geotagging that allows for a temporary geofence around a live event. Using this feature records the user's information in real time, allowing the database to track the user whenever they post a picture in the event. The feature will then send notifications to the user's friends and followers close to the area to advertise the event happening.
Twitter Geofencing
Twitter covers a bigger area for geofencing. The process is similar to that of Facebook or Instagram. However, it adds an option for you to branch your advertisements to multiple locations. You can even choose to spread your ads to an entire target country for international SEO coverage.
There is also an option for you to choose an audience that speaks a preferred language in an area, making the ads exclusive to ones who speak and understand the language.
Twitter allows you to customize certain areas so you can control the spread per state, region, even as intricate as a neighborhood. This feature is useful when spreading ads over a large area.
Snapchat Geofencing
The setup process is similar to those ones in Facebook and Instagram. Snapchat gives you options to choose from when geo fence advertising, you can make them into main story ads or snap ads, and choose different filters.
In addition, Snapchat has its own version of geofencing called geofilters. The feature adds user's selfies with a branded illustration attached to it. The illustrations are location-based, using the user's general area when taking the selfie.
Benefits of Geofencing Ads Through Social Media
Now that we've discussed which social media platforms you can use to geofence advertisements, let's talk about how you can use geofencing advertisements in social media to benefit you.
It Increases Social Media Engagement
Consumers love getting special treatment and they love to feel exclusive. Using geofencing to send them the right advertisement at the right time can show your consumers that you are active in paying attention to them. This can make them prefer you over other brands.
Develop a Bigger Audience
If you geofence marketing campaigns, it will allow consumers to know about your brand. Setting up a geofence around a competition will allow potential customers to see advertisements as soon as they exit their outlet, or even before they enter the establishment.
These are only some of the benefits you can get from geofencing ads. That said, be sure not to send too many notifications in a specific area. No one likes having to look at the same notification over and over again.
Also, make sure that your notifications are impactful and have great importance. Sending an ad to save a dime on shirts will annoy your consumers. These kinds of pop-ups may be enough to have them block your notifications.
Set up a Geofenced Ads for Your Social Media Platform Now
Market your business and your social media channel with hyperlocal ads now!
With the help of this guide, you can now set up your own geofencing ads on social media. You can sit back and watch as web traffic increases in your social media channel.
For more information, or if you have questions about geofencing, contact us today.